Production Capabilities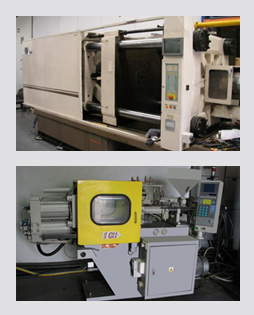 Injection moulding facilities allow production of product from 1 gram up to a maximum product weight of 2kg.
Plastech also have specialised foam injection moulding equipment that allows for the production of heavy wall foamed product.
Plastech has the equipment to mould all types of Thermoplastics some of which are as follows:
Nylon 6
Nylon 66
ABS
Polyethylene
Acetal

Polypropylene
Glass Filled Nylon
Glass filled Acetal
Noryl
VO rated materials

Polycarbonate
Acrylic
Polyurethane
Lubricomp
Thermoplastic Elastomers
Plastech Industries extensive knowledge of the injection moulding industry ensures Plastech Industries production techniques provide consistent manufacture of products to the highest standard.
---
Contract Moulding
Plastech has a commitment to growing its contract moulding base and offering it's clients a High Level of service and product quality at the best possible price.

Our Contract Moulding Service can offer some or all of the following services as required by you the client:
Product Design
Tool Design
Tool manufacture
Moulding To Order

Product Testing
Packaging and Despatch
Stock warehousing